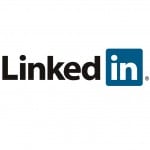 Are you ready to learn new ways of using LinkedIn to generate more business and gain more clients?
The LinkedIn: How to Grow your Pet Sitting Business and Generate New Clients Through LinkedIn teleclass is Tuesday, August 25 at 5:00pm PST / 8:00pm EST.
There's still time to sign up and get the $20 rate discount if you sign up by August 18. After that the price goes up to $30 so sign up today to take advantage of the special $10 discount for early registration.
Find out more and sign up now by visiting the LinkedIn: How to Use this Powerful Site to Generate New Clients teleclass page. We look forward to 'seeing' you at this exciting teleclass!
Join Kristin Morrison from the Six-Figure Pet Sitting Academy™ as she interviews Therese Kopiwoda. Therese has the knowledge and experience to teach you how to use social media to get your business noticed by potential clients and customers. She has used LinkedIn and other social media tools to turn her online business, PetsitUSA, into a nationally recognized source for pet sitters and pet owners alike.