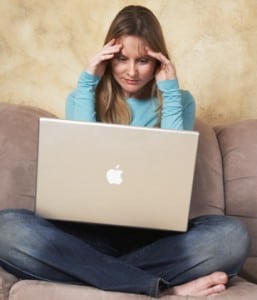 Challenge #1: Your clients are often late in paying their pet sitting or dog walking bills.
Solution A: Get a merchant credit card machine to have control over when they pay. PayPal is great but clients have to do it so you still don't have control when you get your money.  Costco has incredibly great rates for merchant credit card processing.
Solution B: Have them mail a check prior to departure. "In order to insure your reservation we will need to receive payment 3 days prior to departure. A post-dated check for the final date of service is also fine." Business owners: the important thing is to get full payment prior to departure!
Challenge #2: You don't know why but you find that you often attract difficult and ultra-picky clients who are not easy to work with.
Solution A: Get skilled at seeing the signs of impossible clients: "we've gone through 3 pet sitters this year", writing a novel as instructions for their pets, interrogating you in the initial phone call about where you find your people, etc.  Choose NOT to take them on as clients.
Solution B: When you do make a mistake and take on one of these clients be willing to let them go. 95% of stress often comes from 5% of those difficult and ultra-challenging clients–let go of those 5% and you may find you have only 5% stress!
Challenge #3: You often have clients calling for services 1-3 days prior to departure and you have to scramble to meet with them or set up a sitter to meet with them. This leads to you being grumpy and irritable.
Solution A: Charge a $30 last minute fee. Say, "We'd love to help and it's a lot to scramble to get our staff member Suzie to meet with you so we do charge a $30 last minute fee when you have to meet one of our staff members in less than 72 hours. She's definitely available. Can I go ahead and get your information so I can set up a meeting?"