It's an exciting time over here at Six-Figure Pet Sitting Academy! 🙂
Here's what's up:
Last month I got a call from a MarketWatch reporter who found my Hiring Handbook for Pet Sitters and Dog Walkers on Amazon.
The story came out a few days ago. Yahoo Financial saw the story and they asked if they could interview me for their TV show. I'm flying to New York this week to do that.
I'm organizing an informal meet up with pet business owners in NYC on Thursday, September 12 at 4:30pm – 6:30pm at the Starbucks at this address: 13-25 Astor Pl, New York, NY 10003
If you're curious about the articles that came out, here they are – click the link under the logo to read the articles: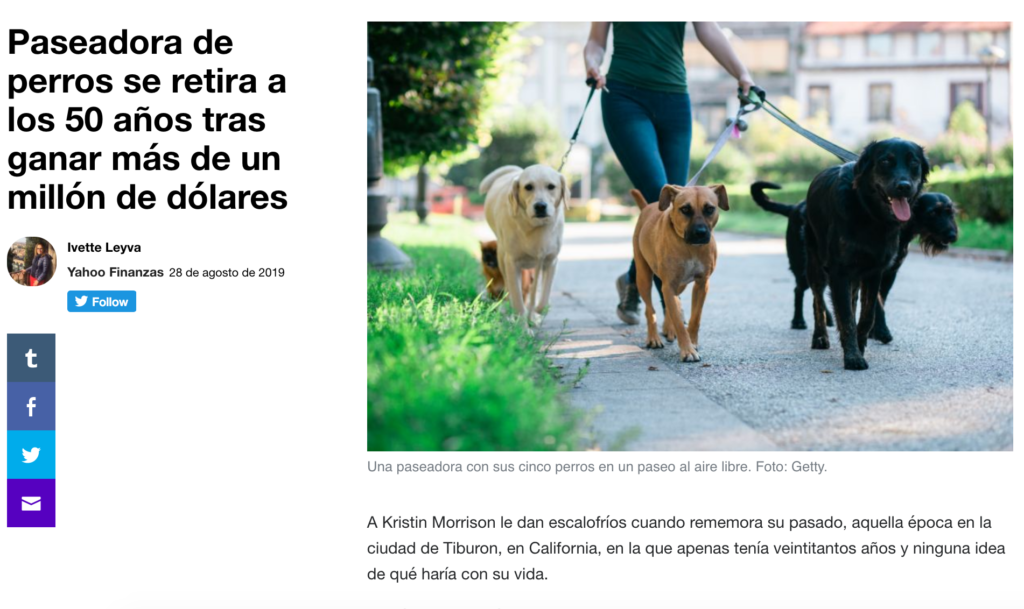 Yahoo Finance (Spanish Edition): Click to read
The Marker (Israeli Media): Click to read
Hope to meet some of you in New York on September 12,
Kristin Morrison
{ Comments on this entry are closed }