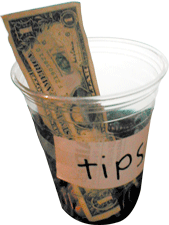 Want to start off on the right foot in your business this month?
Here's how:
1) Take one marketing action a day to ensure that the calls come rolling in by the end of February. Drop your business cards off at vets, groomers and pet stores. Begin listing your business on as many websites as you can (links on other websites will help you come up higher on the search engines). Join a networking group. Get out there and market. Soon clients will be calling you saying, "I see your business everywhere!" (When that happens you know you are doing the right kind of marketing.)
2) Do you have an accountant ready to help you with your 2010 taxes? If not, February is a great time to find one before they get booked up at tax crunch time. Ask your business-owning friends for a recommendation.
3) Make self-care a priority this month. Put yourself in your appointment scheduler. If not now, then when?
4) Were you short-staffed in 2010? Spend the month February hiring even more people than you think you will need. Having an overflow of staff members will help you say YES to all the clients that contact you this year. Be clear in your communication with new staff members about how much work is/is not available; Let new staff members know that you may not call them for a few weeks but that as business grows their workload will grow.
5) Set a clear financial goal for February. Put your goal on your computer where you will see it daily. Write it on a sticky note in present tense: "I earn $_________/ month easily and effortlessly."
6) Write your top 10 goals for February 2010 where you can see them. What do you most want to accomplish this month? What did you want to do in January that still needs to be done? You want your Top Ten Goals for February to be where you can see them daily as that will help you stay on track. In goal setting it's especially important to remember: 'out of sight, out of mind'. Put those goals in your car, in your office, on your bathroom mirror…wherever you will see them each day.
7) Set aside money for 2011 Q1 Taxes NOW. A lot of pet sitters that I've worked with the past few weeks have been surprised at the money they owed for 2010 and/or their 4th quarter tax payment for 2010. To avoid being surprised when taxes come due try this: split each quarterly payment into thirds and pay monthly so you aren't hit with a large sum of money to come up with for your first quarter payment in 2011 (due April 15).