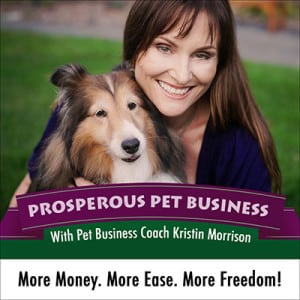 Want a FREE Pet Business Coaching Session?
Pet business + life coach Kristin Morrison is offering a FREE coaching session to pet business owners who want or need coaching on a specific question, challenge, or business issue.
You'll receive a free coaching session in exchange for it being released on the podcast. This is not a "fluff session" – you'll receive a top-notch coaching session from Kristin and walk away with actionable steps that will get you pointed in the right direction in your pet business and/or your personal life!
Since its release, the Prosperous Pet Business podcast has been downloaded over 150,000 times by listeners from all over the world.
Want to get a sense of what coaching with Kristin would be like on the podcast? Click the link above and listen to one of the last few episodes where she coached pet business owners on the podcast.
Fill out the information below to apply to be on the podcast!
If your question/challenge/business issue is a good fit for the podcast, the podcast team will reach out to schedule your session: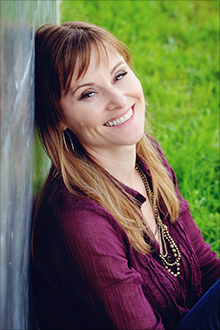 Kristin Morrison is a certified Best Year Yet™ business and life coach. Since 2000, Kristin has coached thousands of entrepreneurs, pet business owners, creators and innovators.
She started her first business in 1995 and grew it to become one of the largest pet care companies in California before selling it in 2013. Kristin has appeared on Yahoo Finance, ABC, NBC, CBS, MarketWatch, New York Post and other press and media.
Kristin is the host of the Prosperous Pet Business podcast and the author of six books for pet business owners.
Kristin's brand-new business + life podcast will be released Fall 2022. Her business book for all types of business owners will be released in January 2023.
Kristin lives on a tidal marsh in Northern California and in the jungle in Hawaii with her husband – and lots of wild and tame animals.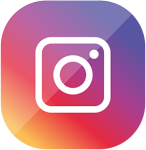 Connect with Kristin Morrison on Instagram: @PetBizCoach
Want a private business or life coaching session with Kristin? Book a private pet business or life coaching session here.
Click on the Book Cover to Find Out More About Each Book:
"Thanks to you, I increased my bottom line by almost $20,000 in the last year."
Julie Rogers
Your Pet's Nanny
Ventura, California
www.YourPetsNanny.com
---
"Kristin, thank you so much for the super informative and helpful consultation! It was a dream come true to find out about your specialized business coaching service! I look forward to working with you more and will be in touch very soon."
Joanne Papini
Fairy Dog Mother Inn – Boarding and Daycare
Concord, California
www.thefairydogmom.com
"I called Kristin for some coaching sessions and she gave me practical advice that was relevant to my situation, easy to implement, and most of all made sense! She spent time asking me important questions and listening to what I had to say then she helped me put together a plan of action and set an income goal for my next month.
After putting into practice just a few of her ideas, I am happy to report that I not only made my goal for the next month, I SHATTERED it! I went from earning just over $1,000 a month before I started coaching sessions with Kristin to booking over $3,600 a month shortly after our coaching sessions. That investment of coaching with Kristin netted over 40 times that in increased earnings! Where else can you get a return like that? I'm so excited to put the rest of her ideas into motion and I am certain I will need hire an assistant very soon to help with all my increased business! Thanks Kristin! I really appreciate your help."
Rita Reimers
CATS 90210
Los Angeles, California
www.cats90210.com
"It's been a wildly successful year after working with Kristin Morrison! I hired Kristin from the Six-Figure Pet Business Academy to consult me on expanding my business, Rufus and Delilah Pet Sitting & Dog Walking, after 5 years of being a one-woman show. Within 3 weeks of working with Kristin I brought on 3 walkers/sitters. In the first year after working with Kristin I tripled my total gross billing! I currently have 12 sitters/walkers and I am ready to bring on more. Kristin got me over my fear of expanding in no time and I couldn't have it done it in such a successful manner without her."
Jennifer Shafton
Rufus and Delilah Pet Sitting & Dog Walking
Sherman Oaks, California
www.rufusanddelilah.com
"Kristin coached me in my pet sitting business this last year. She asked me how much I wanted to make and I told her $50,000 for this year. She told me to aim higher and so I said, "$60,000″. She said that was a good number to start with. I am happy to say that the year isn't even over and I'm now at over $65,000! I will shoot for $100,000 as my income goal for this coming year. Why not? Kristin gave me the advice and support I needed to take the plunge and hire pet sitters for my business. Best of all I work a lot less than I did the year before! I only care for 3 clients myself now because I have 16 pet sitters on staff and an assistant to help me manage my business! I did it all thanks to Kristin's coaching! Thank you for the help you gave me, Kristin. You are good at what you do!"
Miriam C Lindley / President
Wags and Wiggles
South Tampa, Florida
www.WagsandWiggles.net

"I've used Kristin and her business coaching for pet sitters and I've purchased her Six-Figure Pet Business eBook as well as had her do private SEO consulting for my website. All have been excellent and have seriously helped me."
Kyle Morse
Simply Yours Concierge
outh Brunswick, New Jersey
www.SimplyYoursConcierge.com

"When I first called Kristin I was doing all of the work myself and I was exhausted. I now have 10 people on staff! Kristin helped me create more prosperity in my business! Kristin has incredible insight and a personable professionalism that has helped coach me and my business along! Her advice, feedback, expertise, and listening ear were invaluable to me. She gave me a lot of confidence to strive out and "beat my own drum" in order to create more prosperity and balance within my business. Kristin's direction, guidance, support, and professional embrace of my business helped me achieve my goals. I feel so much better each time after talking with her. It's great just to know Kristin is out there!"
Brandon Burton
Big Sky Dogs
Pasadena, California
www.bigskydogs.com

"Working with Kristin has been amazing. The clarity and insight she offers has drastically improved my business, job satisfaction and my personal life. Like many business owners, I was lacking balance and since working with Kristin, my work/life balance has been restored. Coaching sessions with Kristin have improved the pet sitting, dog walking and dog training aspects of my business. It was important for me to work with a coach who could improve my business as a whole as well as understand, respect and acknowledge my need for personal and family time. This is what sets Kristin apart from the rest! The resources she offers in addition to her coaching sessions are a roadmap to success. Thank you Kristin!"
Kim Sauer, CPDT
Sit n' Stay Pet Services, Inc.
Buffalo, NY
www.SitNStayPetServices.com

"Some of the best things I achieved from Catapult Six-Figure Pet Business Program were based on the homework that Kristin gave us. Writing down goals for all aspects of my business as well as personal life that have been ruminating in my head for years was very important. I have now been able to set objectives to achieve these goals. Thank you so much, Kristin!"
Janda Ferris
Leash and Biscuit
Sierra Madra, California
www.leashandbiscuit.com

"Being coached by Kristin has been the best decision I've made in business and in my life! I learned more about successful pet sitting than I ever could have imagined and have gained a lot of confidence and professionalism through the coaching sessions with her. Every successful business needs a mentor and I have found the best. I suggest you give her a try. She's the best coach and you'll get the very best results in your business."
Chris Barlow
Aussie Pet Sitter
South Tampa, Florida
www.AussiePetSitter.com

"If it wasn't for Kristin's guidance as my business coach last year my business would not be where it is today! Thanks to Kristin's coaching, I exceeded the financial goal that I set last year (which I thought was really pushing it and impossible!) I am now ready to take the next step in my business by hiring pet sitters and dog walkers. I also purchased the Application Packet and Welcome Packet for the New Staff Member to help me through this process. Thanks for everything you've done for me, Kristin!"
Barbie Klapp, MBA, Owner
2 Paws Up, Inc.
Snellville, Georgia
www.2pawsupinc.com

"I had so many questions when I first started my pet sitting business. I wanted to get some advice right away so I called Kristin (The Business Coach for Pet Business Owners). She was thorough and professional. She gave me direct answers to all my questions and a lot of additional helpful advice about the pet sitting business that I didn't even know I'd need. Even if you've owned your pet sitting business for awhile I would recommend that you consult with Kristin. As my business has grown I can see that my coaching calls with Kristin have been one of the best business moves I've made thus far!"
Sakina Blair
Leashes and Treats
Deerfield Beach, Florida

"Kristin's expertise has been invaluable and her positive and kind nature has made it a pleasure to work with her. I can see why she has been successful all of these years in her own pet sitting company. She has recommended ways to enhance and grow our business in directions that I would never have considered."
Lisa Ronan
Happy Go Lucky Pet Care
Walnut Creek, California
www.happygoluckypetcare.com

"As a pet sitter and as a business owner, I have found Kristin's coaching to be inspiring. Thank you for the information that you gave me that I could not find anywhere else! Because of your coaching and the Hiring Teleclass, Moms4paws.com will become all I dreamed it could be. I'm so grateful that I found you, Kristin."
Jackie See
Moms4Paws
High Point, North Carolina
www.moms4paws.com

"Kristin, thank you so much for the coaching session. It was an honor and pleasure to talk to you. I really appreciate your positive feedback about my website and everything- it means SO much coming from you. I feel empowered! You are so knowledgeable and I'm excited to put your wisdom and brilliant ideas in practice! I will defiantly set up a another session to touch base because with starting the new venture, things will come up. It's a wonderful thing what you're doing for pet business owners."
Jen Del
Pet Care Forever Pet Sitting and Dog Walking Service
Aurora, Colorado

"I'd owned my pet sitting business for nearly 3 years when I hit a crossroad…it was time to expand, but how? I had a lot of anxiety about bringing on new staff members. I didn't know how to go about hiring or how to find the right people to help me in my pet sitting business. I found Kristin by accident on the Internet and it was the best thing that has happened to me since starting my business! She gave me the tools I needed to not only hire the right kind of people but also to boost my confidence and give me the support that I needed to take my business to the next level. After only three weeks after my coaching sessions with Kristin, I hired 5 great staff members and, thanks to Kristin, see a great future for my business."
Carolyn Namba
Silicon Valley Pet Nanny
San Jose, California
www.svpetnanny.com

"When I decided to start my own pet sitting company, I was excited about my new venture but also scared and a little nervous about it because I didn't know where to begin. Then I discovered Kristin's Business Coaching for Pet Business Owners. Signing up for her coaching sessions was the best thing I could have possibly done for my business! I knew that just loving animals wouldn't be enough to run a successful business.
My business continues to grow and I frequently have had customers tell me how impressed they are with my paperwork and how professional I am. I definitely owe this to the coaching sessions with Kristin and the Business Start Up Kit for Pet Sitters (which I purchased from her website) I would strongly recommend her coaching services and her business tools to anyone thinking about starting a pet sitting business."
Patty Toney, Owner
PetNanny-911
Clarksville, Tennessee

"When I first contacted Kristin for some guidance surrounding business taxes, I had no idea what that decision would come to mean for me and my business. I was impressed immediately with her professionalism and integrity. A kind and insightful woman; with a strong and successful pet sitting business, Kristin genuinely wants to help others succeed in this important but often undervalued business of pet care.
In the period of time I have worked with her, she has been an invaluable mentor for my pet care business. She has helped me understand under no uncertain terms that I can thrive and be completely successful doing what I love. Kristin has a knack for helping me let go of my resistant beliefs that I tend to cling to out of fear of moving forward. Thank you Kristin for having the moxie to do what you love!"
Annarita Walsh
Wag More Pet Care
Ann Arbor, Michigan
www.wagmorepetcare.com

"Kristin has so much knowledge and confidence about the pet businesses, how to be successful, and her obvious love for business. It shows when she talks. Through her business coaching, I gained confidence to get to where I wanted to go in my business and I was able to raise my prices with my clients. After we spoke I was able to go to brand new clients and -for the first time ever- tell them what I charge without feeling fear. I made a lot more money last year by consulting with Kristin! I appreciate that Kristin wants me to be as successful as she is. I found her easy to talk to and she gives so much information to me each and every time we have a coaching session."
Sandra's Pet Sitting and Housesitting Service
Bay Point, California

"I was feeling good about my business but wanted to grow and had a lot of questions about how best to grow it so I contacted Kristin about a year and a half into my pet sitting business venture.
Wow, Kristin was the right person to contact. She is an AMAZING coach!
She was worth every cent I spent on her coaching service-I realize now she is a bargain considering the priceless information I got from her.
Kristin quickly assessed where I was in my business and gave me great recommendations on what to do next. I did exactly what she said and my business really benefited from doing the action steps she gave me.
I still work with her as things come up in my business and I continue to have great results from my work with her. I have one word to describe her coaching service: WOW!"
Lois Kelly
Four Paws Pet Sitting Service
Cary, North Carolina
www.4pawspetsitting.com

"Thank you for all you do. Your advice and forms have been instrumental in me getting to the point where I can hire and expand. Thank you!!"
Bonnie MacLaren
Follow Your Nose Pet Services LLC
Denver, Colorado
www.FollowYourNosePetServices.com

"We had owned our pet sitting business for about 3 years and were working 24/7. We were on the verge of burnout. We came across Kristin's business coaching ad in a pet business magazine and realized we had nothing to lose by giving her a try since we'd tried everything else. We are SO glad we called her that day!
Kristin calmed us down and was sympathetic and encouraging. She helped us really understand that we just can't do it all ourselves-we needed to hire pet sitters to work with us. Kristin helped us through the process of hiring a few pet sitters to work with us and thankfully we are now feeling much less stress. Kristin knows what she is talking about since she has run her own extremely successful pet business for many years now!
We would highly recommend Kristin's business coaching for anyone looking for great business advice and specific instructions and answers to your business questions. Whether you are just starting your business or have been operating for several years like we have, Kristin is the answer! She is a wealth of pet business knowledge."
Alexis Elkins and Gina Lalli
Mainline Pet Sitting
King of Prussia, Pennsylvania
www.mainlinepetsitting.com

"Kristin has been a great mentor to me in expanding my pet sitting business! Thanks to her coaching, I'm now doing so well with everything in my business. I will be calling Kristin for business coaching when I come up against challenges in my business or have more questions and when I need her to help keep me on track. Thank you for all of your help, Kristin."
Colin Horton
The Animal Nanny
Grand Junction, Colorado
www.animalnannygj.com

"When I started my business, I called Kristin, The Business Coach for Pet Business Owners so she could help me get it up and running. I have learned so much from her during our coaching sessions. It was such a blessing to speak with her. I would highly recommend Kristin as a business coach to others out there who are starting out with their pet businesses. She is worth what she charges!"
Brenda Janner
Beg 'n' Bark
Princeton, New Jersey
www.begnbark.com

"I enjoy your information & have attended many webinars. I have done very well because of you!"
Tina Brill
Kitty Kompanion
Murphy, North Carolina
"Kristin, you helped me on an SEO coaching session a few months ago. I wanted to let you know that my search engine results on Google got much better for my business website after that SEO coaching session with you.
I'm now listed 4th on the search rankings on page one, right below DogVacay and Yelp for dog walking and my town!"
Kyle Morse
Simply Yours Concierge
South Brunswick, New Jersey
www.SimplyYoursConcierge.com
"My pet sitting business guru is Kristin Morrison. I HIGHLY recommend all of her books and pet business products. Following her guidance changed my business and my life. Her book, "Six Figure Pet Sitting" has been my bible and has a whole chapter on how to hire staff. I've followed all her instructions and have had exponential success with hiring reliable, smart, attentive, and amazing staff members, several of whom have stayed working for my CPC for almost two and a half years and counting. I also recommend her "Business Hiring Kit: For Hiring Pet Sitting/Dog Walking Staff". The price is well worth the guidance. If anything, just start off by buying her "Six-Figure Pet Sitting" book. It's a pet sitting business owner's GOLD."
Corey Barnes
Colorado Pet Companion
Louisville, Colorado
www.ColoradoPetCompanion.com