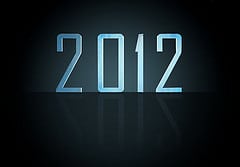 Hello wonderful pet sitters and dog walkers,
I'm offering you a FREE goal setting workbook that I created for myself a few years ago (link below).
I've personally used this workbook year after year to set and achieve my own business/life goals.
My desire to take my long sabbatical arose after doing the exercises in this workbook in 2009! If you have read my book you will recognize this workbook as the one I detail in my chapter on goal setting.
I hope you will find it as valuable a tool as I have in setting goals for business and life.
On another note: I've got some fantastic new 2012 teleclasses that I think you old timers and newbies will benefit greatly from and also a new coaching modality that I'll be unveiling soon for new and existing coaching clients who want to step powerfully into the New Year to create a life and a business beyond their wildest dreams!
Details to come in a few weeks….
Happy New Year!
Kristin
PS-Here's the Pet Sitting and Dog Walking Business Goal Setting Workbook.