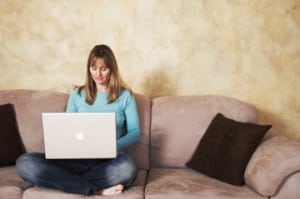 Okay, as most of you know I rarely endorse products and services but I just have to tell you pet sitters and dog walkers about this one…
As a pet sitter you may think that all web hosting companies are the same but that just isn't true.
If you have a website that is hosted by Go Daddy or Vista Print you will find that it is very difficult to change the wording in your site to make it search engine optimization-friendly.
Even if your website is not hosted by the hosts above you may find that you will gain so much more than you can imagine by switching your hosting company to Blue Host.
I have been using this hosting company for my website for 5 years now and here is what I absolutely LOVE about it:
1) You can reach a live human being at any time-day or night! If you have an issue with your website you can call them anytime. They answer the phone! So unheard of these days…
2) You can see how your clients find you online. This hosting company has a cool features where you can go behind the scenes and click a button and boom! You get the inside peek into how your clients/competitors/trawlers are finding you. It is so revealing and will appeal to the detective in you that wants to find out what people typed in to find your pet sitting company. I love this feature!
3) You can transfer to Blue Host in less than 24 hours. Just contact them and within 24 hours you can easily and effortlessly transfer from your current host to this fantastic hosting company.
4) It's one of the cheapest hosting companies on the web. You get the most bang for your buck and it is one of the least expensive hosting companies. How is this possible? I'm not sure but I appreciate the monthly savings.
If you are a new pet sitter in the midst of creating a website or an 'old dog' pet sitter that is looking to create an even more powerful website at a reasonable price then check out Blue Host today.
You will not be disappointed!