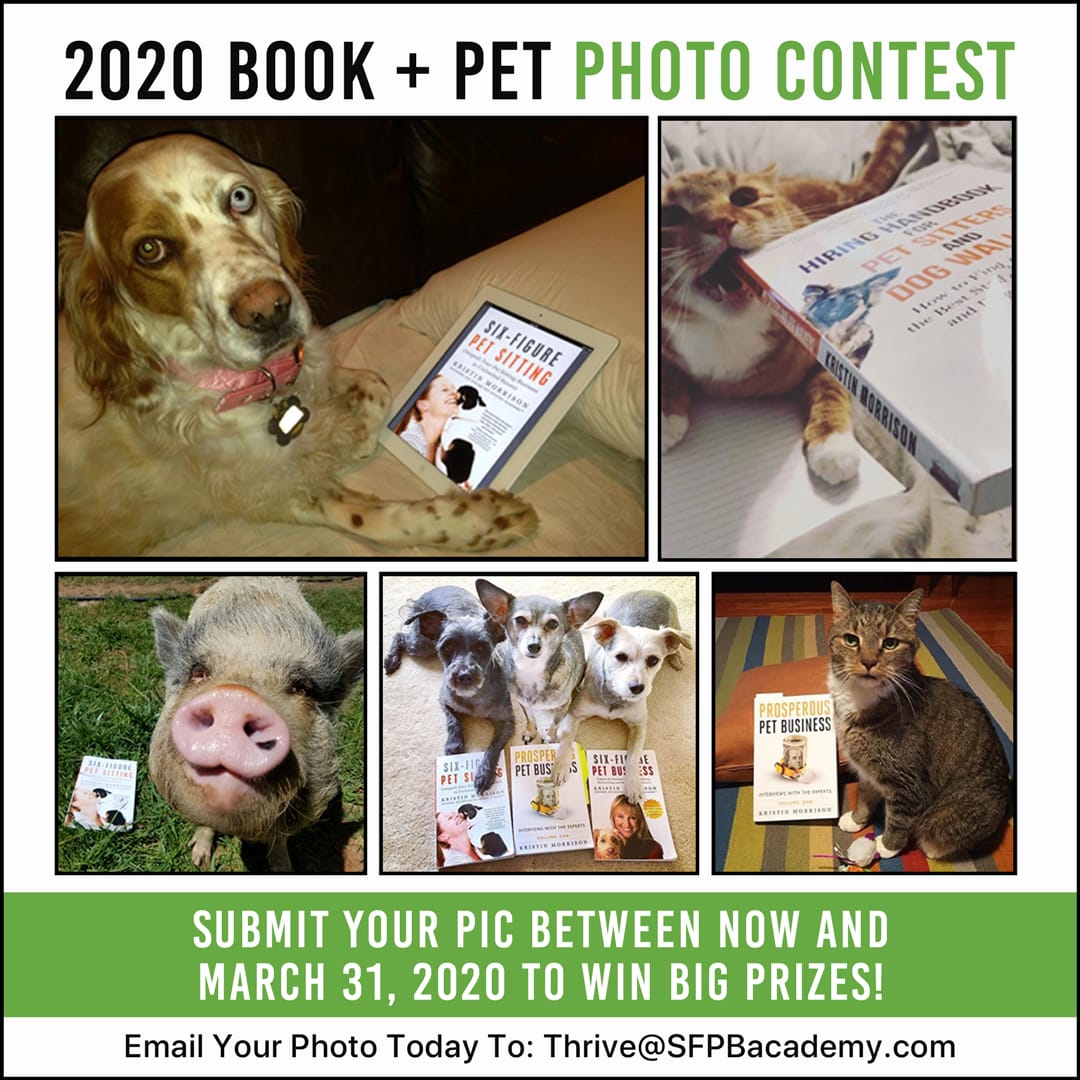 Have you submitted your picture for the photo contest yet?
The 8th Annual (wow!) Book + Pet Photo Contest is now underway and the contest will not be complete until I receive YOUR submission. 😉
The Photo Contest Rules are Simple:

Take a picture of your pet (or a client's pet) with one or more of my books and submit it before March 31, 2020.
Post it on Instagram or Facebook and TAG me (I'm on Instagram at @petbizcoach and on Facebook under Kristin Morrison or Six-Figure Pet Business Academy)
Also, email it to: thrive@SFPBacademy.com to make sure I see your entry!
Only one photo entry per person.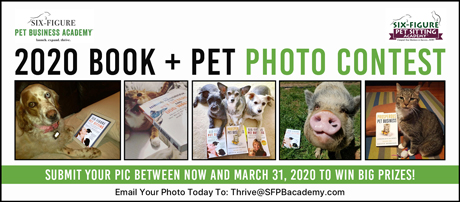 You can take a picture of your pet with the Kindle or paperback version of one or more of my books. Or, if you have the Audible audiobook, you can snap a pic with your pet and the Audible book!

The Photo Contest Prizes Prizes:
First Place Prize:
Second Place Prize:
$150 worth of pet business products (your choice of products up to $150 value)
Two live 75-minute webinars
Third Place Prize:
Two live 75-minute webinars
Every time I run the photo contest, I get a lot of pet business owners who message me saying, "I'm so excited that the photo contest is happening; I'm going to submit my photo!" but then time goes by and they have forgotten to take a photo and the contest ends without their photo entry (sniff sniff).

So… I encourage you to snap that photo SOON (maybe even today?) and send it off to me. You can even click "reply" to this email and attach your photo now if you like.

I look forward to receiving your photo entry!