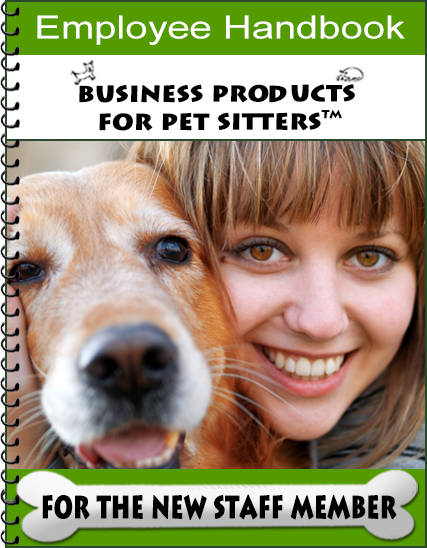 Let me guess… you are a busy pet sitting or dog walking business owner and haven't had the time to create an employee handbook for your pet sitters and dog walkers.
Or… perhaps you've recently converted your ICs to employees.
Maybe you've needed an employee handbook for a very long time and it has gone to the bottom of your To Do list because it's such an ordeal to create one from scratch. Whatever the reason, you just know you need one.
Creating an employee handbook from scratch is a lot of work to create. I get it. (This one was a lot of work to create and took many hours and thousands of dollars to have an HR company and employment attorney review it!)
Our handbook is the perfect ready-made template to insert your own pet sitting or dog walking business name and offer it to your employees.
Click to find out more about the pet sitting employee handbook.