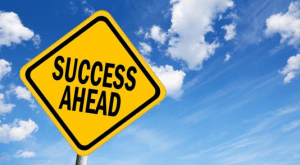 In my own pet sitting business as well as in my work with pet sitters and dog walkers, I've discovered some common traits that nurture happiness and six-figure+ success.
Here are five secrets for success (practice them and watch your pet business grow and thrive!):
1. Set office hours and keep them. Successful pet business owners know when to close up shop and when to leave the door closed until morning (even if it is their home office).
2. Don't offer discounts before your clients ask. And even then only give discounts during very slow periods. Be sure to let clients know that this is a 'one-time event'. Also let them know (with a smile) that you plan to do such a good job that they will want you back at whatever price you charge! Confidence is attractive in a service-based business.
3. Set boundaries in a clear and direct way with clients. Successful pet business owners enforce their policies and procedures with clients regardless of how uncomfortable it might be to do so. Feel the fear and do it anyway (in a loving way). It'll save you time and money and also gain respect from your clients.
4. Hire a manager who can help run your business so you can have a life again. (One that doesn't involve work 24/7.) Successful pet business owners know that hiring and having a manager, or even just a phone and email assistant to help them run the business, will help them make more money in the long run. (In addition to bringing more happiness, joy and ease in running the business when they ARE working.)
5. Go on vacation at least once a year. Successful pet business owners have their priorities straight and a vacation is part of their priority. They put the vacation date in their calendar and it's as solid as a client appointment. And once the date is set, everything works out from there.
If you have a pet sitting and dog walking company and you'd like to experience #4 above: This month I'm offering a brand new webinar on how to hire a train the right pet sitting and dog walking office manager.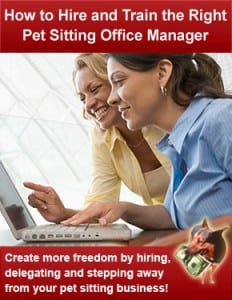 In the last few years I had 5 managers running my own pet sitting business and because of that I was able to travel around the world for months at a time (while my business ran under their care). And when I wasn't traveling I only worked 2-3 days a week in my business. That's the power of hiring good managers! And I'll show YOU how you can do that too in my webinar next month.
PLEASE NOTE: THE WEBINAR IS OVER BUT YOU CAN NOW PURCHASE THE HOW TO HIRE AND TRAIN THE RIGHT PET SITTING OFFICE MANAGER WEBINAR REPLAY LINK.