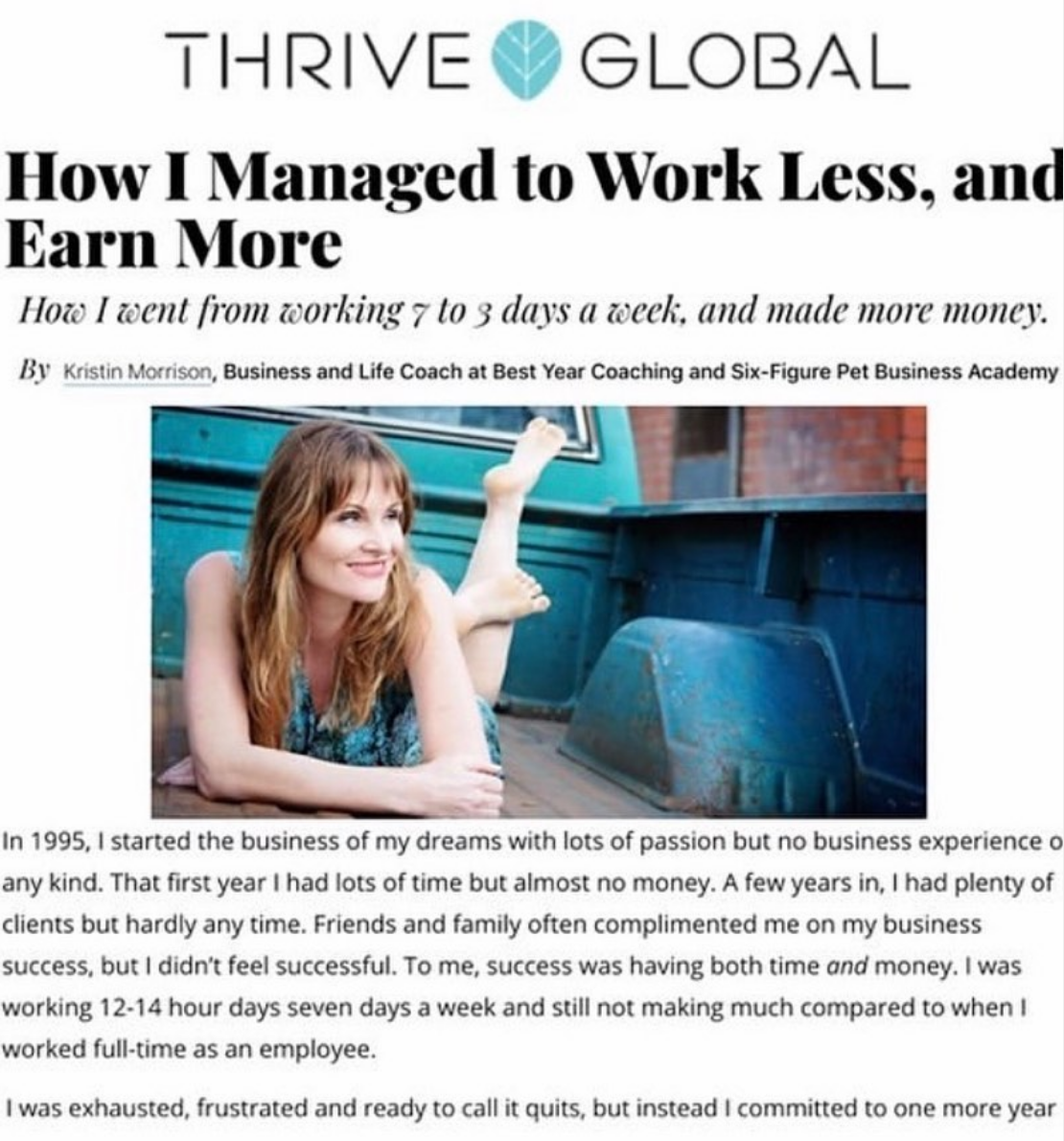 I recently wrote an article for Thrive Global (Arianna Huffington's online magazine) and wanted to share it with you pet sitters and dog walkers. I've had a lot of you ask me how I went from working 7 days a week to working 3 days a week in my pet sitting and dog walking business.
Here's the article that addresses that topic. (Click on the link below to read the rest of the article.)
In 1995, I started the business of my dreams with lots of passion but no business experience of any kind. That first year I had lots of time but almost no money. A few years in, I had plenty of clients but hardly any time. Friends and family often complimented me on my business success, but I didn't feel successful. To me, success was having both time and money. I was working 12-14 hour days seven days a week and still not making much compared to when I worked full-time as an employee.
I was exhausted, frustrated and ready to call it quits, but instead I committed to one more year and to making fundamental changes in how I ran the business. If I didn't have both time and money by the end of that year, I decided I would just walk away. Having nothing to lose freed me to try both traditional and nontraditional approaches to create more time and more money. CLICK TO READ THE ARTICLE..