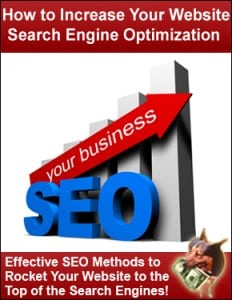 For years I've been offering private SEO coaching for pet sitters, dog walkers and dog trainers who want to get their pet sitting, dog walking and dog training websites high up on Google and other search engines.
I love working with pet business owners in this way because the results are usually so QUICK and PROFOUND.
The SEO pet business clients that I work with start out with websites that are impossible to find on the web to often (after only one SEO coaching session with me!) jumping to Page One of Google and the other search engines. It's so rewarding for both of us!
In early November I was mulling over what webinar to do for December. It's such a busy month -especially for pet sitters and dog walkers- and I pondered what webinar would make a profound difference for those of you who provide pet sitting, dog walking and dog training services and help you step powerfully into the new year?
I decided to create my SEO webinar for pet business owners as a way for everyone to be able to experience the benefits of knowing what works and what doesn't work when it comes to catapulting to the top of Google and the other important search engines.
For only $30 ($40 if you sign up after this Saturday) you can learn all the tips and tools you will need to become highly visible and get that phone to ring off the hook from pet owners who find you online.
This webinar includes some goodies too!
8-page SEO tips and tools booklet so you can relax and listen to the webinar without taking notes
List of 100 FREE places to list your pet sitting, dog walking, or dog training business online
Replay link if you missed the webinar so you can listen and learn about SEO at a time that is convenient for YOU
I won't be offering this webinar again for a few months so if one of your 2014 goals is to get lots of clients, now is the time to sign up!
THE SEO FOR PET SITTING BUSINESS WEBINAR IS OVER BUT YOU CAN PURCHASE THE REPLAY LINK INSTANTLY NOW. CLICK HERE TO PURCHASE THE HOW TO INCREASE YOUR SEARCH ENGINE OPTIMIZATION FOR PET SITTERS AND DOG WALKERS WEBINAR REPLAY LINK.