I am the type of person who, when someone asks me whether I want the good news first or the bad news, I always pick hearing the bad news first.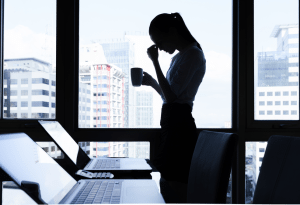 Here's why: I want to get the bad news out of the way and end the conversation on a lighter note and with positivity. A lot of my pet sitting coaching clients do that also.
It happens when we are going over their successes and disappointments at the beginning of their coaching session.
"Which do you want to share first..your disappointments or successes?" I will ask. Inevitably they will pick the disappointments first.
So…that's what I'm going to do here, pet sitters and dog walkers. I am going to start with the 'bad news'.
Here it is:
It's been said that 'compassion fatigue' is killing some members of our pet business industry. Compassion fatigue has many of the symptoms of PTSD, among them being depression, anxiety and thoughts of suicide. Dr. Yin was a well-known and beloved dog trainer who committed suicide last year. Many of those closest to her believe that her suicide was caused from Compassion Fatigue.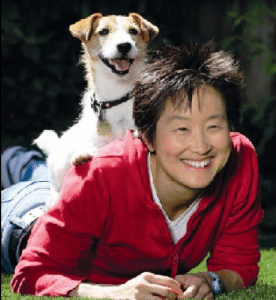 Jessica Dolce is a certified compassion fatigue educator. She says:
"Compassion fatigue is an occupational hazard of our work with animals, whether you are an animal control officer or kennel attendant in a small town or an internationally recognized veterinarian. Our work requires that we compassionately and effectively respond to the constant demand to be helping to those who are suffering and in need."
Compassion fatigue comes from caring for people and pets and forgetting to care for ourselves. It comes from not putting the oxygen mask on ourselves first.
Pet care providers (dog walkers, dog trainers, pet sitters, pet groomers, doggy day care owners and other pet business owners) often find themselves shelving their needs and wants for those of their human and animal clients. This leads to burnout which leads to exhaustion which can then lead to compassion fatigue and all that comes along with it (depression, anxiety and wanting to 'end it all'). Are you at the burnout stage or are you experiencing compassion (and business) fatigue?
Psychotherapist J. Eric Gentry tells the Sacramento Bee:
"Animal care professionals are some of the most pain-saturated people I have ever worked with. The very thing that makes them great at their work, their empathy and dedication and love for animals, makes them vulnerable."
Here are just a few ways of how compassion fatigue can manifest to the detriment of some the pet sitters and dog walkers that I've worked with:
-No time for family and friends. This can result in a deep and dark loneliness and despair over time if left unchanged.
-No downtime to just BE. The compulsion to check smart phone, pet sitting and dog walking business software, voicemail, computer, Facebook and other social media sites becomes an obsession/addiction. This results in always feeling like the pet sitting business owner is 'on' and always working.
-When a vacation or day off is scheduled the pet business owner finds it challenging (and in some cases impossible) to follow through on that vacation or take that day off due to client's needs and neediness. This results in a sense of life being only about work by placing client needs above the needs of the pet business owner.
-If a vacation or day off is scheduled and the pet sitting business owner does goes away or enjoys a day off inevitably some business emergency happens and the pet sitting business owner comes rushing back to the office or client to take care of whatever went wrong in their absence. (Or they will find themselves not enjoying their vacation/day off but rather ruminating about what happened. This can lead to despair from never getting that break that is so desperately needed.)
I know compassion fatigue from personal experience because I suffered from it though I called it 'business burnout' when I had it. I was working 12-14 hours a day in my pet sitting businesses (working to the point of exhaustion) and I felt anxious and depressed a lot during that time. It took me a long time to recover and it started with working less and setting more boundaries in my work and in my life. It wasn't easy. But I did recover. And you can too.
So how can pet sitters and dog walkers combat (and recover from!) compassion fatigue?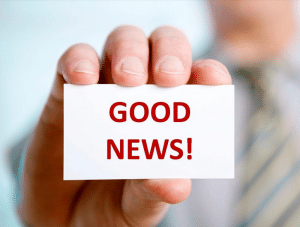 Okay so I promised you good news and here it is. There are tangible ways to deal with compassion (and business) fatigue.
Just a quick note before you read the tips below because…
You can read all the tips in the world but if you don't follow them then they won't help. The key then is to begin to make some big and small changes in your business and your life. Start small by picking one from the list below. And yes, it probably will feel uncomfortable. Changing behaviors and ingrained ways of being always does feel uncomfortable when we first begin. But this is your LIFE we are talking about here. You are worth it. Your pet business will be just fine and your clients will respect you more too when you follow these tips. Remember: we teach others how to treat us. This includes your clients, staff, friends and family.
1. Set office hours and keep them. This means NOT checking email, text messages, computer and voicemail at times other than your scheduled office hours. I know, it's not easy. But it will get easier over time. Be sure to have these office hours posted on your automatic email to clients as well as listed on your voicemail so clients know when they can expect you to contact them.
2. Stop sending and receiving business texts. Clients and staff members often expect instant replies when they text. And when you reply quickly and outside of your office hours this gets them in the mindset that you are available all the time. If you REALLY need to continue receiving and sending texts then let your staff and clients know you will only be texting between your office hours. Hide your business phone from yourself. Turn off the ringer. Stick it in a drawer. Do whatever you need to do to separate yourself from your business cell phone.
3. Set up a minimum of 2 one-week vacations each year. Put these dates in your calendar. Make them sacred and immovable by not letting clients or business get in the way of your actually going away. These two weeks a year are yours. You deserve them.
4. Put exercise in your schedule and do it 4-5 times a week. No matter what. Exercise helps with depression, anxiety and despair and these are all symptoms of compassion fatigue. I recently coached a pet sitter who had the hardest year she's ever had (family members died suddenly in an auto accident, her business was struggling, etc.) She kept exercising in spite of the challenges that had come her way and she not only lost 20 pounds but she was also able to deal with her stress and anxiety in a healthy way.
5. Enjoy your hobby once a week. If you don't have a hobby write a list of things you'd like to explore doing and pick one from the list to see if you enjoy it. A good hobby will refresh and energize you. If yours does, then keep doing it. If it doesn't, find something that takes your mind off work and allows you to expand and grow in new ways.
6. Cultivate your relationships like the living, growing beings that they are. Your friendships need to be watered. Many pet business owners that I've spoken with have few or no friends. It's sad but true. The reason for this is they turn down invitations from friends or don't initiate getting together and after awhile friends will stop asking and/or you will grow apart. Even getting together with one friend once a month can make a world of difference in your emotional and mental outlook in your business and your life. We need others. Make time for your friends. They are worth it and so are you.
7. Pick 2 exciting-to-you goals that have nothing to do with your pet sitting business and set out to accomplish them. Focusing on non-business activities creates a rich inner and outer life (you will find yourself thinking about other things other than you business which will give your 'business brain' a well-needed rest). These life goals could include dating and/or getting married, starting an veggie garden, buying a home, or perhaps learning to play piano. The world is your oyster. What sounds fun and exciting to you?
It can be very challenging for pet sitters and dog walkers to put themselves first, above their clients and client pets. Your very life may be at stake if you don't so please, please take (good) care of yourself.
About the author: Kristin Morrison started her pet care company in 1995 and it grew to be one of the largest pet care companies in California before she sold it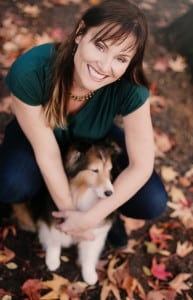 in 2013. Kristin provides business coaching for thousands of pet sitters, dog walkers, dog trainers, and pet groomers across the United States, Canada, the UK and Australia. In 2008 she founded Six-Figure Pet Sitting Academy™ and Six-Figure Pet Business Academy™ providing coaching, webinars and business products for pet business owners. Kristin wrote the books Six-Figure Pet Sitting and Six-Figure Pet Business which can be found in print on Amazon and in eBook format on her websites: www.SFPSA.com and www.SFPBacademy.com.