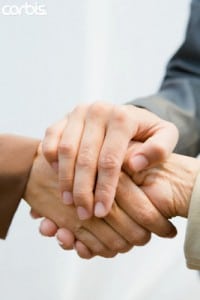 Sound strange? It's not.
Here's why: when we work through issues that come up in relationships, including our working relationships, we then develop trust in that particular person and in the relationship itself. Often that relationship is then stronger and more connected than it was prior to the conflict.
That's why having conflict with your pet sitting and dog walking clients is a ripe opportunity to create a bridge from anger, resentment and misunderstanding to a meaningful, lifelong working relationship.
Think about it: when you hire a service or company to do something for you and they screw up and then bend over backwards to make it right don't you come away happier and raving to your friends about the excellent customer service?
I know I do. And you probably do too.

And for good reason. You were upset, the company made it right and then some (probably throwing in a little something extra to sweeten the deal and the thus, creating a sweeter relationship) and wah-lah! You went from being an angry, unhappy customer to telling your friends how incredible this particular business now is.
Had there been no conflict you might not be singing their praises to the masses.
Now pet sitters: I'm NOT advising you to create conflict for the sake of creating a more loyal relationship with your clients. Not at all!
What I'm advising is simply to look at conflict differently: look at it as a possible bridge to a more meaningful and lasting relationship with your pet sitting clients.
In my next blog post I will write about how best to bridge that conflict from tension and anger to harmony and customer loyalty. Stay tuned!