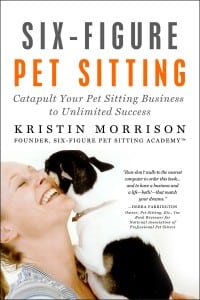 This week I got a Facebook posting from an interesting couple who provide pet sitting services for clients all over the world.
Facinating.
They just got done reading my book "Six-Figure Pet Sitting" and wrote a review about the book on their website.
This part put a smile on my face: "It took me a week or two to actually take the time to sit down and read it, but once I picked it up, I could not put it down."
Reading comments like that makes all those nights and weekends that I spent writing the book absolutely worth it!
I encourage you to explore their website as it's a fun read (check out their blog archive section to read about their house and pet sitting adventures).
You can click here to read their review of "Six-Figure Pet Sitting".